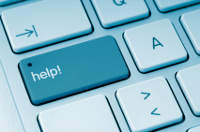 Country Computers offers flexible support packages for business IT systems.
We support networks of just a few PCs right up to large office systems with file servers, email systems and databases.
Whether it's a full managed service you require or just occasional extra cover for busy periods or holidays, we can tailor a package to your requirements.
Onsite
Remote
Reactive support
Proactive monitoring
Monthly contract
Pay-as-you-go
Example package
DBA-on-demand and Sysadmin-on-demand

This package offers supreme flexibility and with secure remote access can provide rapid Oracle DBA and/or Microsoft Server Administration assistance worldwide.

How it works:
Open a support agreement and order as much DBA / Sysadmin time as you think you require
We set up secure remote access in conjunction with your IT department
Nominate personnel in your organisation who are authorised to use the service
They contact Country Computers when support is required
Our consultant responds as appropriate, usually in less than 1hr
Non-emergency work can be performed outside office hours to avoid disruption to users.
We email you weekly usage reports
We bill you monthly for the number of half-hours used
Proactive components such as regular database health checks can be built into this package if required

Advantages:
Fast response, worldwide coverage
Use the hours as you wish –

problem solving,
database recovery,
Exchange or Sharepoint issues,
upgrades,
tuning,
advice,
backup planning

No minimum weekly usage requirement
Half-hour billing increments
Detailed reporting
On-site visits at pre-arranged rates.